Friday, September 30, 2005
What is a Scooter?
I mentioned riding on my scooter in my last post.
Girl Running Sharon
asked me "What is a Scooter?" Fair question, a picture is worth a thousand words so here is my scooter: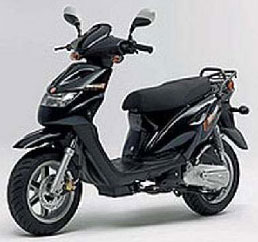 This little baby is capable of almost 50 kph, requires only a normal automobile drivers license, is extremely economical, and a total blast to drive!